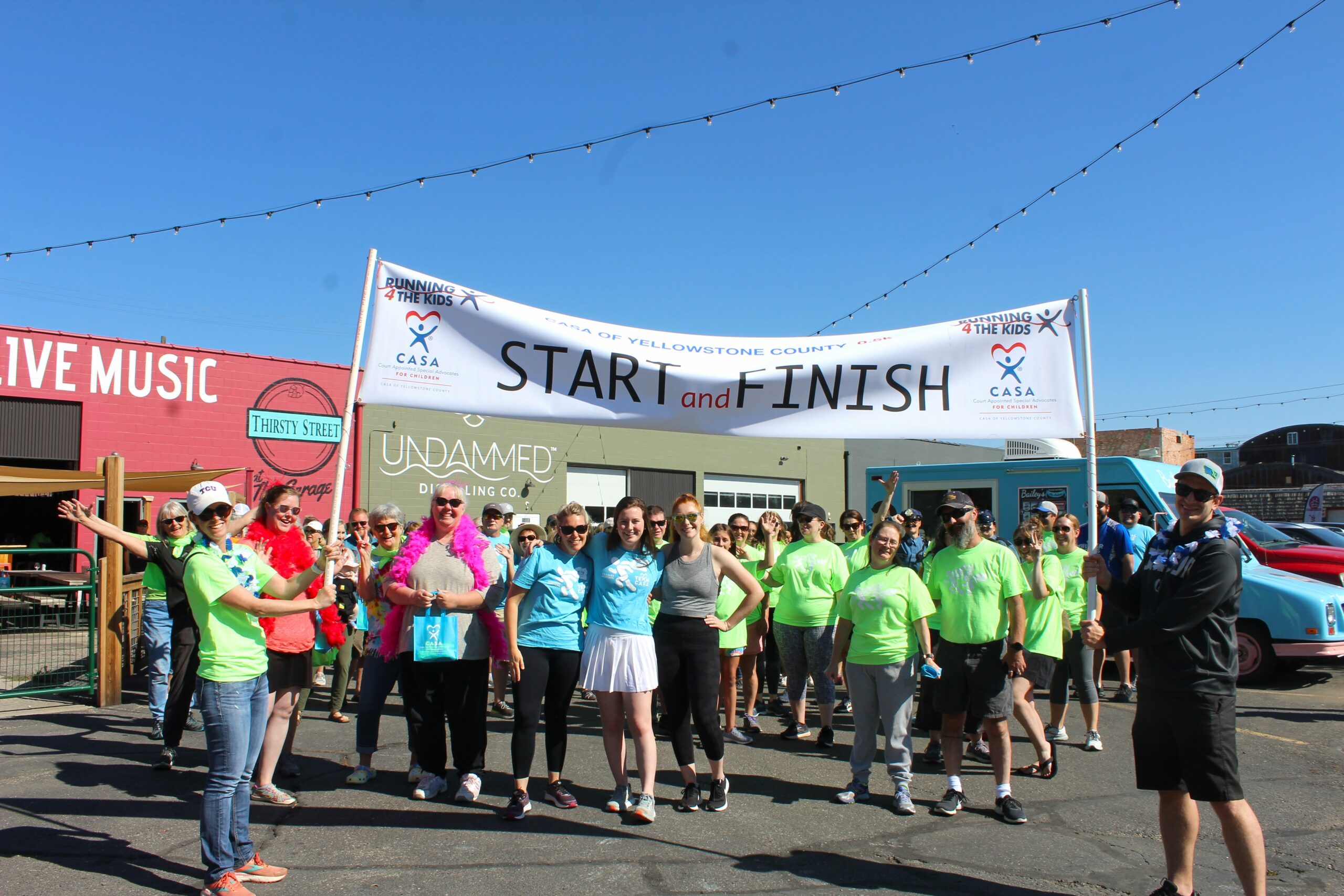 Thirsty Street Brewing Co. at the Garage
2023 Shirts are SOLD OUT!
It's that time again! The annual CASA 0.5k fundraiser "run" is back! The 6th annual 0.5k will be held at Thirsty Street Brewing Company @ The Garage (2123 1st Ave N, Billings MT 59101) on Saturday, September 16th. We are bringing back the classics you've come to love! A post-race beverage ("adult" & kid friendly options), a donut station at the halfway point in the "race", and let's not forget the fun shirts, stickers, and other swag! PLUS, we have kid pricing this year! Plan to stay awhile after the race and enjoy the evening with music, fun, and food trucks with food to purchase after your strenuous "run".
By "running" the 0.5k "race", you are helping CASA of Yellowstone County raise funds to recruit and train volunteer Court Appointed Special Advocates for children in the Yellowstone County foster care system.
We have in-person and virtual options again this year! Make sure to sign up by Friday, August 25th to guarantee you will have a shirt on race day! No refunds, and no "make-up" beverages.
Early race packet pick up will be happening September 14th & 15th at the CASA Office (1201 Grand Ave., Billings MT) from 8:30 AM to 6:00 PM both days. You can also pick up your race packet the day of the race, September 16th at Thirsty Street Garage (2123 1st Ave N, Billings MT 59101) starting at 2:00 PM, and the "race" starts at 3:00 PM!
Want to be a sponsor for this year's "run"? 0.5K Sponsorship Paperwork 2023
More Information
Court Appointed Special Advocates are community volunteers who speak up for the best interests of children in foster care. Each CASA is appointed to a child or a group of siblings to be a stable and consistent relationship for them as they go through the foster care system. Volunteer CASAs work for the best interests of kids by advocating for their safety and permanency.