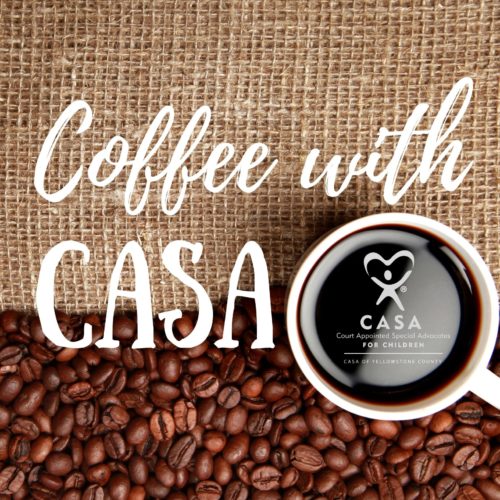 Yellowstone Coffee & Canvas
Join us for coffee on Thursday, February 2nd at 5:30 PM at Yellowstone Coffee & Canvas and learn more about CASA of Yellowstone County.
This event is open to everyone and is a great opportunity to ask questions and meet some of our volunteer Court Appointed Special Advocates who work with kids in foster care right here in our community.
For questions, email emily@yellowstonecasa.org or call (406) 259-1233
We hope to see you there!
More Information
Court Appointed Special Advocates are community volunteers who speak up for the best interests of children in foster care. Each CASA is appointed to a child or a group of siblings to be a stable and consistent relationship for them as they go through the foster care system. Volunteer CASAs work for the best interests of kids by advocating for their safety and permanency.