Strengthening Families: Protective Factors Framework Training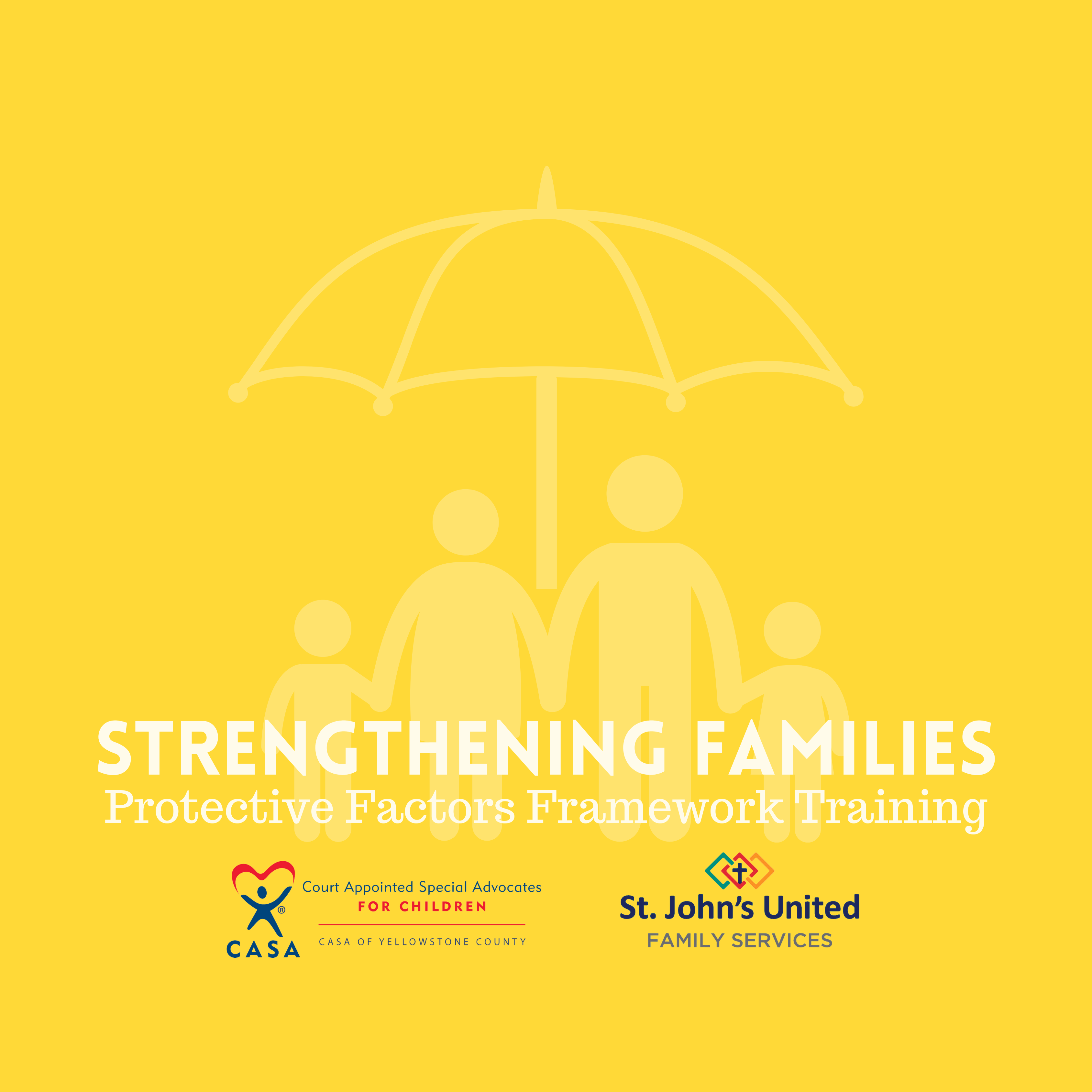 A protective factors approach to the prevention of child maltreatment focuses on positive ways to engage families by emphasizing their strengths and what parents and caregivers are doing well, as well as identifying areas where families have room to grow with support. Protective factors help ensure that children and youth function well at home, in school, at work, and in the community. They also can serve as safeguards, helping parents who otherwise might be at risk find resources, support, or coping strategies that allow them to parent effectively—even under stress.
Join us March 28th & 29th from 9 AM to 5 PM each day at United Way of Yellowstone County (2173 Overland Ave, Billings, MT). Lunch and training materials will be provided each day!
More Information
Court Appointed Special Advocates are community volunteers who speak up for the best interests of children in foster care. Each CASA is appointed to a child or a group of siblings to be a stable and consistent relationship for them as they go through the foster care system. Volunteer CASAs work for the best interests of kids by advocating for their safety and permanency.